Your restaurant is a smash hit.
Now, how do you sustain it?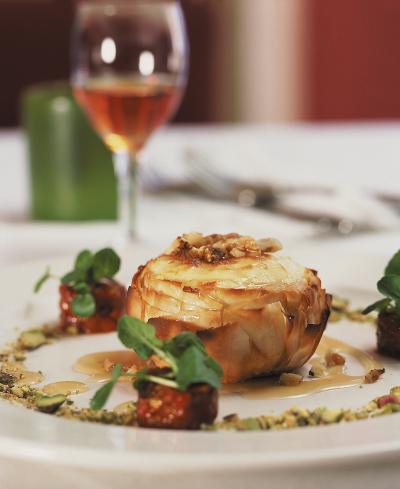 Nimbleness is critical to a successful restaurant business. No matter the size of your operation, you must respond rapidly to market changes, customer input, and new opportunities. How do you know what changes to make, and when to make them? Here are a few tips:
Be visible, approachable, and observant. By being present to absorb knowledge firsthand, you learn what your guests want, recognize things that are working, and get the jump on problems. Is there a "buzz" in the dining room at peak service? Do the guests seem happy and relaxed? Do the employees seem upbeat? Your presence tells your employees that you are paying attention and signals to your customers that you have your finger on the pulse of the business.
Listen to your customers. Guests love to give feedback but typically will give only good comments to servers. Often guests will tell a server, "Everything is 'OK,'" but later they will recount a negative experience.
Provide multiple ways for them to tell you what they think. Include a comment card in the guest check; they can give it to their server, drop it off at the host stand as they exit, or, for more anonymity, mail it to you.
If your guests provide contact information, use it for marketing purposes; respond to your clientele with a personal email or letter and thank them for their feedback and/or suggestion.
Market smart and market fast. Participate in food-and-wine awards programs, and leverage the results. Get the word out fast to press and customers about awards you've earned. Incorporate the award into your advertising. Write a press release and send it to local papers and to the chamber of commerce for their newsletter. If you don't have a PR agency, you can find the e-mail addresses of key reporters on most publications' web sites.
Don't wait—old news is not published. Reach your existing customer base using cheap and fast e-mail. Encourage new guests to sign up for monthly e-mails to receive recipes and updates about seasonal menus and "insider" staff news. Invite them to visit your web site to learn more. Keep your site updated, and use it to cross-market to your core customers; for example, tell them more about your special events and invite them to view the menu online.
Don't be afraid to try out new ideas that fit your overall concept. Some ideas take time to build momentum, and the staff is the first to get bored with something that doesn't take off immediately. But hang in there when you first announce a new program or menu item and make sure you have given it enough time.
On the other hand, if a new idea doesn't take hold, discontinue it and try something else.
Reinvent yourself. When guests have a wonderful experience, they build powerful, positive perceptions in their minds that grow with time. To remain successful, it's not enough to meet the customers' expectations each time, you must actually exceed their last experience. More than ever, it's important to give the customer a feeling of something new each visit. We change and print a new menu each day. The music program in the bar/cafe changes regularly, to incorporate hot new jazz musicians. Customers will always migrate to the latest "thing"—for example, the low-carb craze. Learn what the customer wants and try to incorporate it, while keeping true to your core concept.
To ensure long-term success, don't be passive. Be aware, be nimble, and be proactive in all aspects of the business.