Paul Shenkman Named Innovation in Hospitality Award Winner by San Mateo County/Silicon Valley Convention & Visitors Bureau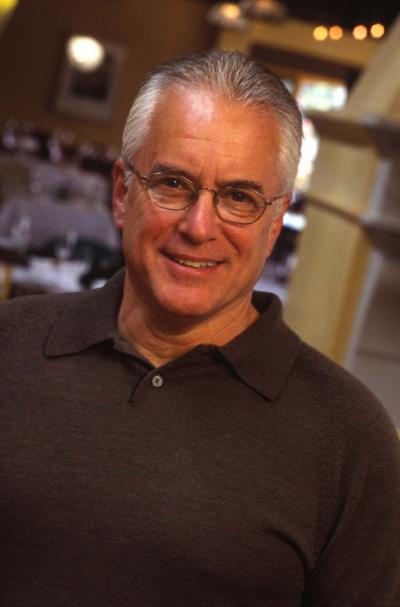 Sam's Chowder House is proud to announce that culinary entrepreneur and owner Paul Shenkman has been presented with the 2013 "Innovation in Hospitality" award by the San Mateo County/Silicon Valley Convention and Visitors Bureau (SMCCVB), through a new awards program called Peninsula Recognition of Passionate Service (PROPS). This award honors a lifetime achievement of passionate service and commitment to the hospitality industry from the perspective of entrepreneurship and innovation. PROPS candidates throughout San Mateo County and Silicon Valley are nominated by the community and final award winners are selected by the SMCCVB.
According to the SMCCVB, Shenkman was chosen based on his passion and commitment to cuisine and customers, bringing New England style seafood to the West coast at Sam's Chowder House, and most notably through the restaurant's award-winning Sam's Lobster Rolls. In addition, he was honored for his entrepreneurship in creating the nations first mobile gourmet seafood truck, Sam's ChowderMobile (www.samschowdermobile.com). Named "Top 10 Fab Food Trucks in America" by The Discovery Channel, the fleet now includes four trucks that serve fresh seafood all over the Bay Area. Shenkman's other ventures include San Mateo restaurant Osteria Coppa (www.osteriacoppa.com), voted "Best Italian Restaurant in the Bay Area" by ABC 7's Bay Area A-List, and his newest downtown Palo Alto restaurant, Campo Pizzeria (www.campopizzeria.com) featuring thin-crust artisan pizza and a fresh mozzarella bar.
"It's an honor to be recognized by the SMCCVB with this prestigious hospitality award" said Shenkman. "Innovating and creating new food experiences is an exciting part of this business, and I consider myself pretty lucky to be able to build a career around my passion for food. I'm equally lucky to have such a talented team to help make each business a success, and customers that appreciate it so much."
---
About Sam's Chowder House
Voted "Best Waterfront Dining" by ABC 7's Bay Area A-List, Sam's Chowder House offers breathtaking sunsets, spectacular fresh seafood, and a panoramic view of the Pacific Ocean. Open seven days a week. 4210 North Cabrillo Highway, Half Moon Bay, CA. samschowderhouse.com, (650) 712-0245